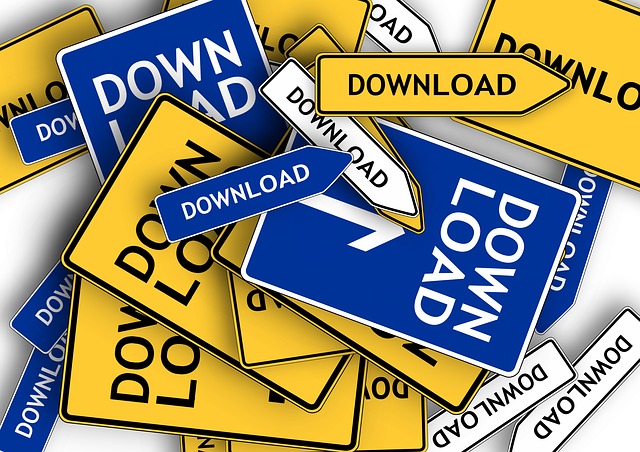 Best Practices: Part 3 – Downloading Software
Downloads Are Out to Destroy You!!
The previous part in this series was about being aware of traps set by download sites and how to use them safely.  In this part, we will focus on things you need to know about the download process.   There are many distractions and nice big enticing download buttons everywhere.  But, hold on and read on to find out some best practices to follow before you click that download button.
To start with, look at the pictures below and see how sites that offer downloadable content are trying to trick you.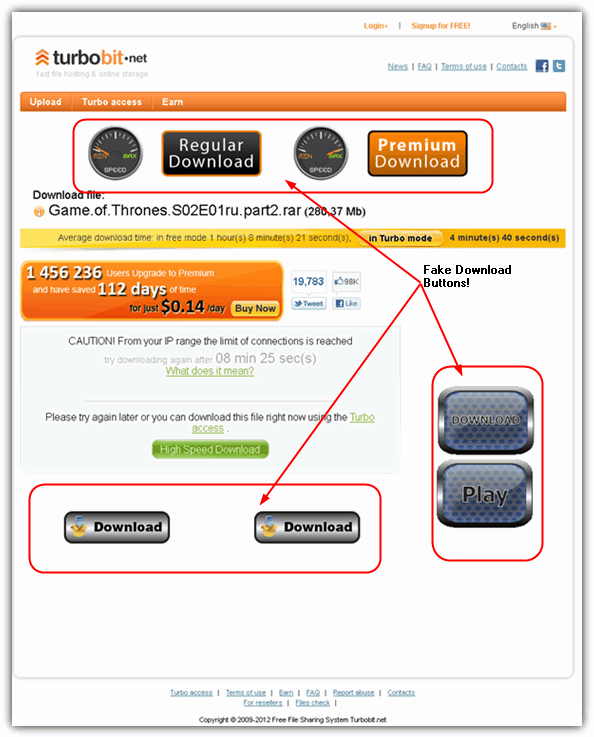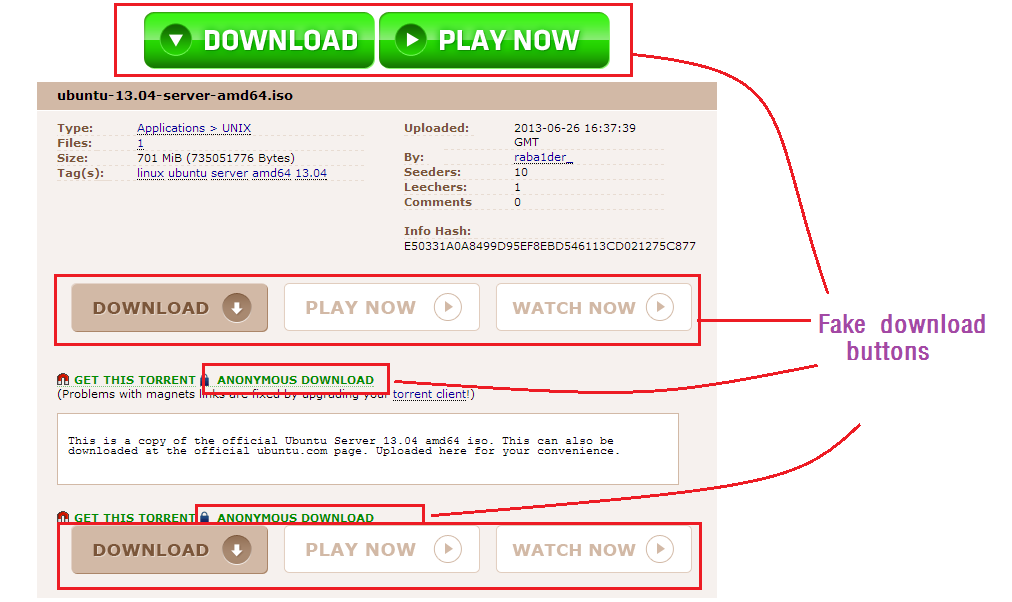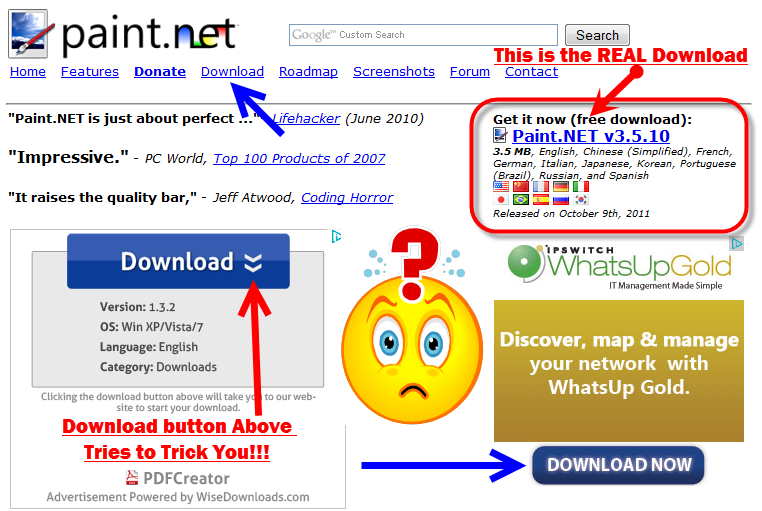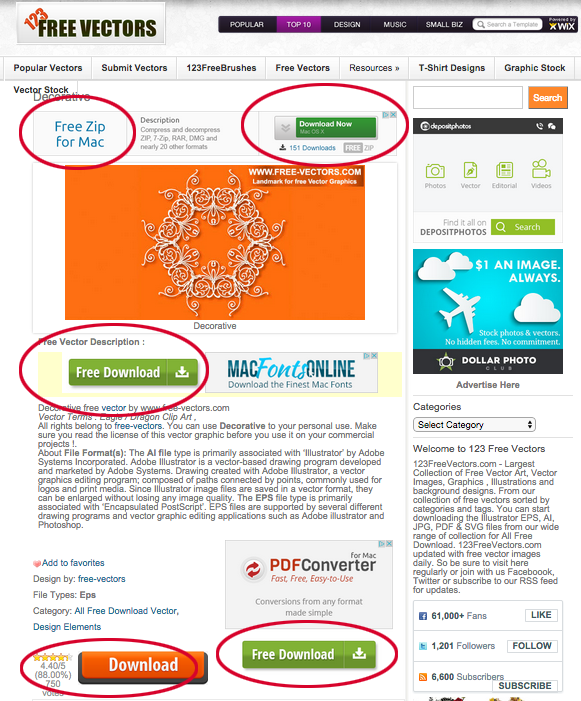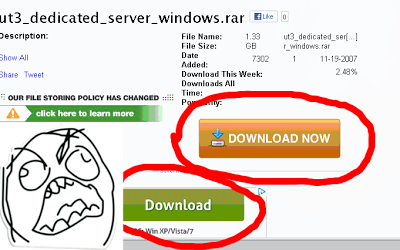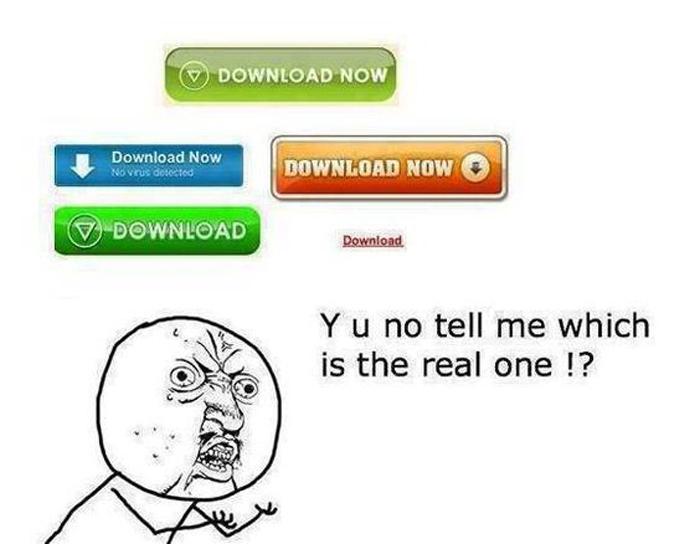 Best Practices Before You Downlaod
Beware of Five-Star Vaporware
Do not click the first downlaod button you see
Never use quick install
Uncheck everyting!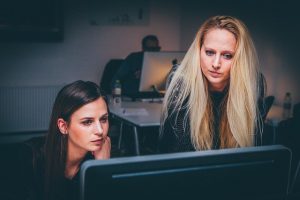 Beware of Five-Star Vaporware
Vaporware is mainly software that is all hype and no substance.  These are the software with five stars on websites that feature "free" software downloads, complete with big green download buttons.   You might read the description and think, "look at all the five stars, it must be good, I should get it."  The point is: be skeptical about these types of downloads.  I have a good example that will demonstrate this.  

This one guy named Andy Brice ran an experiment: he created a fake software, basically created a text document and made it look like an executable software, or a software that can be installed on your computer.  He named it AwardMeStars, indicated that it did nothing, and submitted to over one thousand download sites.  He not only got awards for his software that does noting, but the software also got great reviews and lots of high ratings from over 200 sites, with our 400 sites pending.  One such example is below.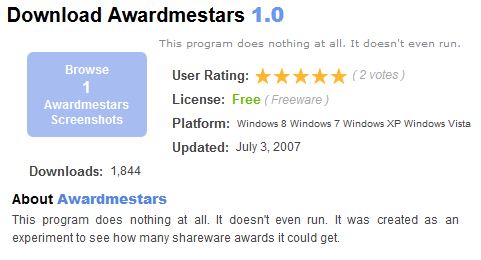 This software was obviously not vented by these download sites and just posted for people to download.   The bigger concern is: how do we know if these programs are safe and doesn't contain spyware, trojans or other malware that can damage our precious computer.  This guy could have easily uploaded a malicious program with a nice fake description, like "Free software to turbo boost slow Windows 7" and no one would be the wiser.  How can we trust these sites?  What substance, if any, do these "five star"awards carry if the software isn't even given a second look?  Scary isn't it?
Don't click the First Download Button You See
Just look at that nice green button below….don't you want to just click it?

Fight the URGE and check it before you click it!
Many download pages are heavily cluttered with ads and other distractions designed to trick you into clicking the wrong thing. Take your time, and look carefully. It could be an advertisement or could install something called a Download Manager, which would install resource hogging, computer slowing, ugly looking collection of garbage,  such as toolbars, adware, spyware, viruses and so on. But many consumers will get so far as to install all of it before realizing it's not the program they wanted. At this point, hours of precious time would be wasted looking for how to uninstall all this bloatware.
So… Don't click the first button your eyes and mouse are attracted to.  Instead, scroll down the page and examine a bit to find the correct one.  Hover your mouse pointer over the link and your browser will indicate where the link will take you.  If it looks suspicious, don't click it.  Most probably it might be a simple button rather than a big, fancy button. Remember the Indiana Jones Holy Grail scene "You Must Choose… But choose wisely."  It's not always the most shiny button one must click.
Indiana Jones 3 Holy Grail Scene
Never Use Quick Install
Never use quick install, or the recommended installation procedure when installing free software. Typically the quick install changes your default browser, automatically installs a toolbar and other Internet add-ons that will annoy the geebers out of you.
In exchange for the free software download or services, you might unknowingly agree to install software that monitor your internet activity.   This is especially true if you are downloading offers of "free virus protection," or "free internet accelerator," or other similar "free" products.  Below is an example where, if left checked, the software download will install a toolbar and change your web browser settings.  Horrible!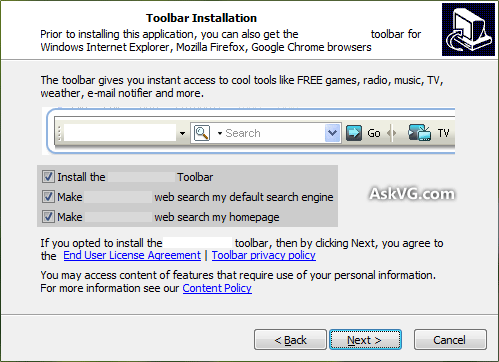 Uncheck Everything 
Weeeelll, not everything..but most everything. Especially uncheck things like 'express install method' or the 'recommended method.  Why?  Because of scary things like bloatware, crapware, PUPs, or potentially unwanted program, grayware, malware and non-malware that can intrude into your privacy and slowly kill your precious computer.  Pay attention to those check boxes, "unless you want to make your computer a smoking pile of useless" (words from industry leaders).  Want some proof?
So the good folks at How-to-Geek downloaded the top ten programs from download.com and simply clicked through all regular installation screens with the default options.  So, what happened you ask? It wasn't pretty my friends:
The first software installed another program along with it that they did not want.  The second software installed three browser hijackers and one fake registry cleaner.  It literally screamed at them that their PC is completely full of errors!  The funny thing is: the computer was brand new!
The third started displaying NON-STOP useless notifications.  Then it seems viruses and spyware were attempted to be installed by the next two programs, but got blocked by the anti-virus program.  One program changed the computer settings while another called SP.exe reset home pages and other PC settings.  How-to-Geek found out that other PUPs, with names such as Conduit and  Trovi, were installed without any hints or their knowledge of installations.  These programs have the ability to rootkit, or change stuff deep into the operating system, hijack browsers, monitor your interactions, and just interfere with your experience.
The worst thing that happened was a program got installed that setup a proxy, or a gateway from their computer, that would send all of their web browsing information to someone far away to store and look at.  Everything you entered, such as credit card info, you name, address, Social Security numbers, all of it will go out your computer, on a golden platter, to some dude who does not have your best interest at heart.  Like I said, it's not pretty my friends.  I summarized the How-To-Geek article, but you can check out the horror yourself by clicking here.
Conclusion 
Let's quickly run over what we have learned.  Just because programs have 5 stars and rave reviews, do not trust such ratings.  Do your research.  The most shiny eye catching button is never the link to download the free software you are trying to get.  Hover the mouse over the link or button to see where it will take you.  If it looks bad, run.  Once you click the download button, scan the installation boxes and be aware of what the check boxes will do.  Avoid the quick install if that is an option. Uncheck boxes during installation, they will usually install a heap of trouble that you do not need.  With that said; Happy Downloading.